Packaging Superstars: The Future of Eco-Friendly Innovation is Here
Home
/
/
Packaging Superstars: The Future of Eco-Friendly Innovation is Here
Packaging Superstars: The Future of Eco-Friendly Innovation is Here
Mon Jun 18, 2018
 pixabay.com
Every year, 1.4 billion tons of trash is dumped into our oceans. Of that 1.4 billion tons, 8 million of that trash is plastic. Gen Z and Millennials – both highly coveted target markets - are making intentional moves toward reducing the world's environmentalfootprint. The tenacity of these change agents grows as they become more aware of how consumer goods are packaged, and how that packaging affects our environment. They're living more environmentally friendly lifestyles, raising awareness, and spending their dollars with earth-friendly packaged brands. From coffee to cosmetics, packaging design firms are meeting the eco-friendly demands of this young, enlightened audience, while creating innovation that captures and keeps their attention.
Here are three ways the packaging industry is stepping up its eco-friendly game and changing the world.
(1) 

ECO-FRIENDLY PACKAGING IS MAKING LIFE MORE CONVENIENT
Reducing materials is a key task companies in the packaging industry are embracing.  They are inventing game-changing packaging to meet this initiative while adding convenience to the busy lives of consumers. Big companies aren't the only ones taking action; small businesses are following suit as innovation becomes less costly.
Take a look at these three markets creating and implementing packaging innovation that meets the challenge of reducing environmental waste, and making everyday life just a little bit better.  
(a) Eco Beauty
Beauty brands are getting it right and leading the movement by packaging products using biodegradable, compostable and sustainable materials, while still maintaining personalization and customization - the heart and soul of beauty branding.  Upcycling, organic materials, and new technology such  as FiberForm - a flexible, renewable paper material invented by the Swedish design firm BillerudKrosnäs- give beauty and personal care brands creative freedom to compete in their markets and meet eco-friendly standards. These innovative materials afford brands the ability to create eco-friendly packaged products while still maintaining beautiful, sensory packaging such as die-cutting, embossing, and texture. (1) 
(b) Coffee Run
Today, people are always on the go and they need convenient products that match their fast paced lifestyles. As a result, single-serve packaging is on the u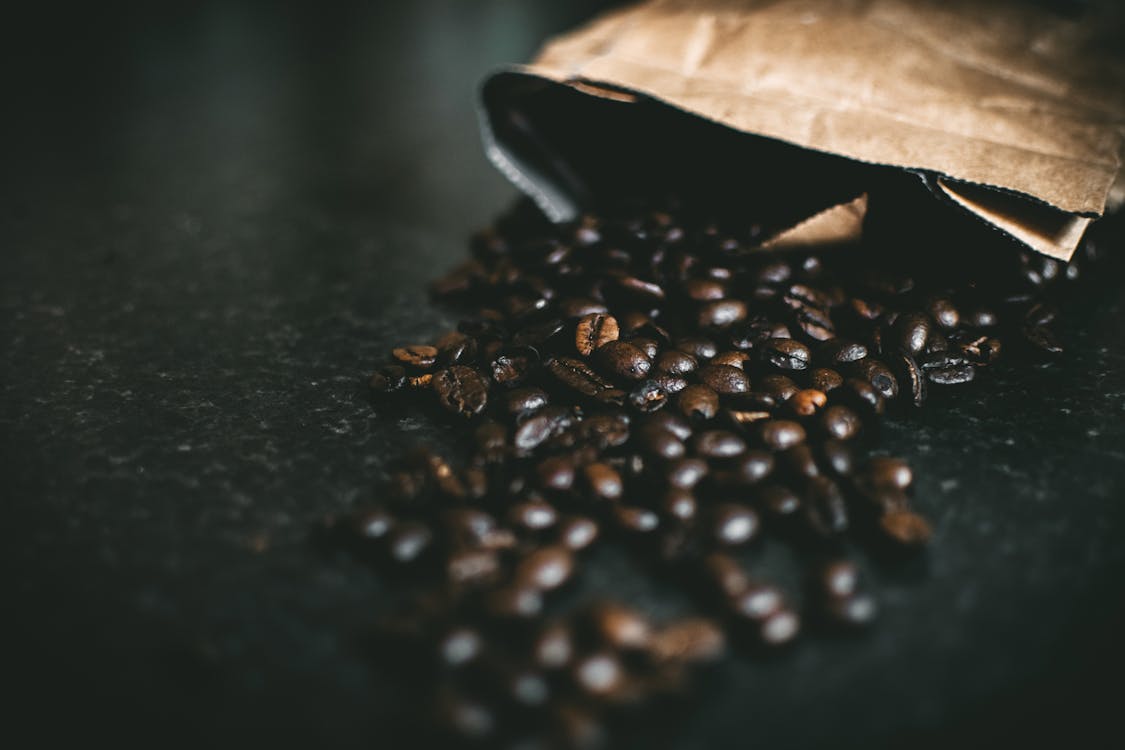 pswing, making portability and convenience a reality for consumers. Coffee pods have become the most popular among these; no more measuring necessary. These convenient little pods have been life-changing, especially for coffee lovers, but they are not without their faults. Although these one-cup coffee makers reduce water usage and product waste, the pods themselves create packaging waste with each use. In response to this issue a growing number of coffee producers are creating compostable pods. (2) Producers of other on-the-go food and drink packaged goods are exploring and implementing compostable packaging as well.Although currently twice the cost of traditional packaging, prices are expected to drop with its continuous rise in popularity. 
 pexels.com
(c) Pets are turning green… 
Environmentally friendly packaging isn't just for humans. People want to be eco-friendly  in all aspects of their lives and that includes pet products. The pet food market is evolving their packaging techniques with slimmer, more lightweight materials in an effort to reduce waste. To the delight of consumers, re-sealable packaging is becoming prominent in the pet food industry as well. Packaging that is re-sealable is convenient, and ensures extended freshness of the contents; which in turn produces less product waste.
(2) 

ECO-FRIENDLY PACKAGING IS REPURPOSING WASTE
Beauty and personal care are commanding the attention of consumers with remarkably functional ways to repurpose materials for packaging, and reduce stress on the environment.(3) One trend saturating the industry is packaging designed for reuse as art or all-purpose containers.  This spring, Gucci launched its new fragrance, Gucci Bloom Acqua Di Fiori, with this trend in mind. They collaborated with 15 accomplished artists from around the world to create artwork for the packaging.  Consumers have a keepsake long after the product is finished, instead of another empty bottle to toss into the environment. (4) As a way to help save our polluted planet, Procter and Gamble jumped on the repurposing bandwagon by sending zero manufacturing waste to landfills in 45 of their facilities. In one Latin American facility they are recycling left over toilet paper fiber to make low cost roof tiles. In another facility they are using the waste left over from making shampoo to create fertilizer. These are just a few of the ways this company is combating waste production. (5)  The beauty industry is creating green packaging with big ideas in mind.  Consumers continue to be mesmerized by innovation that aligns with their values to save the environment.
(3)

ECO-FRIENDLY PACKAGING IS COMMITTED

                  
Eco-friendly and clean living is the new normal; there's no turning back. Packaging companies are meeting and exceeding demands of the ever evolving "green" living movement.  But not just through packaging; a "green" environment is the next level of commitment for many firms. Companies are creating and practicing eco-friendly initiatives and cleaning up their work spaces.  
Check out these six simple initiatives many companies are using as part of their "green" efforts.  They are quick and easy changes you can implement to help get your business "in the green", and stay true to your mission to clean up our environment.  
1.  Office Remix
Purchase recycling receptacles that don't take up a lot of space in the office, but large enough so they only need to be emptied once a day.  
Place them so they are convenient for staff.

2.  Keep It Real
Encourage staff to bring glass (or any reusable dining ware) to the office.  It reduces waste and helps foster an atmosphere of unity for a committed cause.
3.  Paper Cut
Reduce paper by communicating electronically whenever possible.  If you must print, reduce the number of copies by circulating information rather than giving each person a separate copy.  
4.  Birds of a Feather
Procure from sustainably sourced vendors.  It's a good idea to know their policies and if they align with your company's eco-friendly practices.  
flickr.com
Take inventory on your vendors...   
Do their products contain toxic materials or ozone-depleting substances?
Can products be recycled?
Are products made from renewable materials?
Do they use excessive packaging?
Are products sustainably sourced?
5.  Watering Hole
Conserving water is one of the easiest ways to reduce environmental stress.  There are simple things you can implement to conserve water - like fixing plumbing drips and leaks, and installing low-flow toilets.
6.  Tone It Down
Recycle ink and printer cartridges by refilling rather than replacing. Use multifunctional, energy-efficient office equipment.  Use the double-sided printing function whenever possible.
There are a myriad of ways to go office "green", but these are a few practices that can be implement with little effort. (6)(7)
We've only just begun…
The intermingling of technology, nature, and science will continue to be top of mind for the packaging industry as social and environmental groups intensify their efforts toward a greener, cleaner earth.  The industry is committed to the movement, creating and utilizing holistically sustainable practices with a mission to clean up their environments and our planet.